Window Restoration
Windows are an important part of your house, and unfortunately, they don't last forever. However, our expert staff at Clear Window Restoration is here to help.
Broken Seals
The most common problems that occur are with the window sealing. Through the seasons as the outside temperature and pressure changes, your windows expand and contract. Over time, this constant changing can rupture the once-airtight seals around your windows. If you're experiencing foggy panes that wont go away, rising energy costs or poor insulation, it's a good indicator that it's time for your windows to be restored.
A Comfortable, Cost Efficient Home
Other problems include windows that don't close and open tightly, causing air leaks and increased energy costs. This is usually more common with older windows. Yet, if you want to keep that old window look and still want them to work efficiently, our staff at Clear Window Restoration are experts at restoring windows, both older and newer.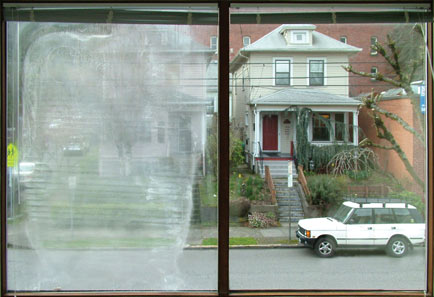 A well insulated home is comfortable and is cost efficient, with reduced heating and cooling costs. In many cases, a major place for your home to start losing it's insulation is through the windows. If you're experiencing increases in your home's energy costs, the first and often times most cost effective place to lower those expenses is through window restoration. If your windows are even a few years older, having this done can save you significant heating and cooling costs down the road.
We have a unique window restoration process when it comes to revitalizing the sealing around windows. Our new insulation is the highest R-Value, a measurement of thermal resistance, to insure that you'll be enjoying extremely insulated and energy efficient windows for years to come.
The Benefits of Window Restoration Include:
Extended life span of windows
Restore the R-Value of your window insulation
Environmentally Responsible
An investment in saving on energy costs
Save money in the long term
Window Restoration Experts
Our staff is highly trained with years of experience; their job is to keep your windows looking good and working as efficiently as possibly. Because we know this industry so well, we'll make sure to do the absolute best job on your home so you don't have to worry about your windows for a long time. We are very skilled at our work and will get you the best prices possible.
Contact us for a free quote, today
At Clear Window Restoration, we're committed that you have clear, fog-free windows that are exceptionally energy efficient, saving you money and keeping your home comfortable. If you're having any issues with your windows, you're in luck, because restoring faulty windows and energy efficiency is our specialty. If you have any other standard window repair or window replacement needs, we can also help there. If you have any questions, please visit our services page or contact us with any questions or request a free quote, today. Our knowledgable staff will be happy to come give you an idea of the cost, time and process of our window restoration.