Window Replacement
There are many reasons why you might want to replace the windows in your home or business.  Some people decide to change their windows because they want a new style or they are old and outdated.  Maybe they've lost their seal and you don't want to bother restoring them.  Whatever the reason is, our Window Replacement Service in Portland can help.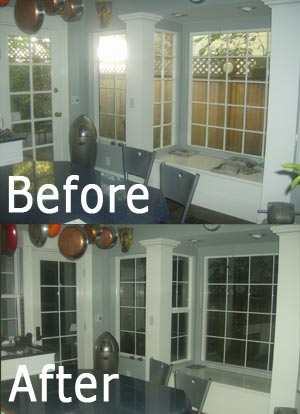 Modern windows are more energy efficient than older styles and will help reduce heating and cooling costs.  Nowadays, there are many options for new windows, including frame type and window style.  Our window replacement experts can help you determine the best option for your home or business.
Save Money on Energy Costs
Improved Aesthetics
Higher Resale Value
Better Insulation
Environmentally Responsible
At Clear Window Restorations, you'll find window replacement experts that have years of experience replacing windows and helping customers deciding which window style is the best for their home or commercial property.  We offer our window replacement services for both residential and commercial properties.  We take pride in doing the job right, while providing the best customer service around.  If you're in need of Window Replacement Services in Portland, contact Clear Window Restorations for a free quote today!
There are many types of windows and window frames including: wood, fiberglass, and vinyl. There are also many styles to choose from: casement, awning, fixed, hopper.