West Linn Window Repair, Replacement & Restoration

Windows get broken, it just happens sometimes. Whether you are a business owner or a home owner a broken window can be costly and annoying. Thankfully with 24 Hour Emergency window repair with Clear Window Restorations you wont have to worry about the cost or the wait time. Our window repair & replacement services are fast, efficient and we take pride in helping folks out in their time of trouble. Broken windows can be hazardous and during cold winter months they can cause home owners to spend a lot more money keeping their home warm than they should have to. We get it, and we can help. Give us a call to get a free quote or to find out more about our West Linn Window Repair & Replacement services.
West Linn Window Repair
Broken windows are dangerous and wasteful. The glass from a broken window can cause lacerations and infections while the loss of insulation can cause excessive heating & cooling costs. If you have a broken window at your home or place of business we can come out and board it up or replace it for you today. Our 24 hour service calls allow us to service you as soon as possible keeping your friends, family, employees and customers safe. As a business owner if you have a broken window it is your obligation to have it fixed asap. We understand this and can come out extremely quickly to repair your broken window in West Linn. Even if your windows are only slightly deficient or have been damaged from weather or an accident, our West Linn Window Repair service is the way to go. Window sediment build-up, partially broken seals, cracks or fully broken panes can be safely and properly replaced. This again increases energy efficiency, safety and of course visual appeal of the windows. Our West Linn Window Repair technicians will fix your windows, period.
West Linn Window Restoration
West Linn Window Restoration is great alternative to Repair or Replacement and is often more affordable as well. Restoration is strictly for windows which have moisture build up inside them as they have lost there seal and insulating gas between the panes. As windows age their seals begin to break down give the glass a foggy or frosty look as moisture finds its way inside. Our West Linn Window Restoration process is quick and easy which fixes seals, dramatically increasing efficiency, providing cost savings on energy bills and vastly improving the look; getting rid of the fog and frost. These are built to last as well, so the long term savings is even greater than repair work.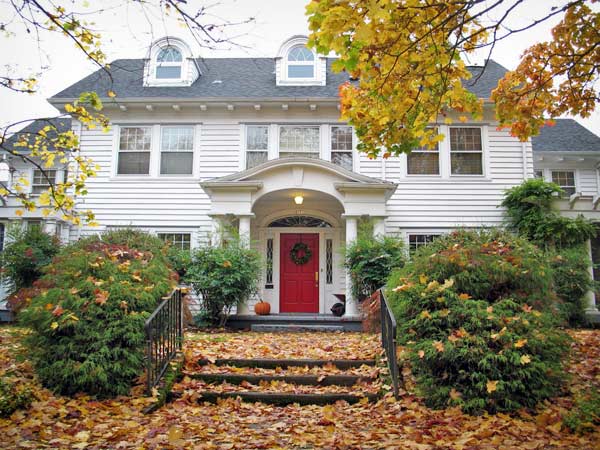 West Linn Window Replacement
When windows no longer function at a certain level of efficiency, i.e. you are losing warming or heating energy at a high level, repair may no longer be an option. West Linn Window Replacement from Clear Window Restorations will replace old, inefficient windows with newer more efficient ones and update look on top of that. You can help to increase the curb appeal of your home at the same time you are saving yourself money thanks to our West Linn Window Replacement services. This is also a service we provide to companies or home owners who are renovating their home or place of business. In addition to being the rescue hero and fixing broken or foggy windows, we work in West Linn as Window Contractors installing windows for renovations as well.
West Linn Residential Window Repair, Replacement & Restoration
Residential windows are a lot different than many commercial windows. Its not just the size and shapes that are different either. We are experts in knowing these differences and knowing what product would be right for you and your situation. We have often came out to fix a broken window only to earn ourselves work installing an updated more energy efficient style of window. We understand the northwest, we live here too. We know that many of you care about the environment, we do to. With this understanding we are able to deliver a custom tailored experience to our residential window repair clients all over our service area, West Linn included.
West Linn Commercial Window Restoration, Repair & Replacement
Many businesses in the West Linn area were once residential properties. We are able to updated these older residential windows with something more suited for a commercial building. We also have a lot of experience installing, repairing and replacing large commercial windows like  the kind you would see on many of the retail stores in downtown West Linn, Oregon.