Oregon City Window Repair, Restoration & Replacement

We have been working in the Oregon City area for a long time and we understand the community. Many Oregon City homes are older and they have special needs when it comes to repairing and replacing the windows. Many of these are historical homes and we are licensed for working on these types of properties. Oregon City is also a growing city and there are a lot of newer developments in the neighborhood. We have had a lot of experience working on new construction as well as providing window replacement, repair and restoration for all sorts of windows on newer homes and businesses. We also offer a 24hour emergency window repair service which has been used by many customers in Oregon City. Give us a call to learn more about our service area, our service offerings or our 24hour Oregon City Window Repair service.
Oregon City Window Restoration
At Clear Window Restorations, we aim to provide phenomenal Oregon City window restoration services. We are dedicated to restoring our customer's windows promptly and efficiently. If you have foggy or misty windows, or if your windows are letting too much heat escape from your home, our restoration service can solve both problems. Using a dual valve system, we suck the moisture out from between the glass layers, clean the inside of the window, and reseal the window. This will greatly increase the lifespan of your windows, and will also lower your heating costs.
Oregon City Window Repair
For years we have been repairing, restoring and replacing windows around the Portland metro area. Our years of experience allow us to provide the most dependable glass window repair Oregon City has to offer. We know how annoying having a broken window can be, and we understand that the sooner we can fix it the happier our customers will be. That is why we emphasize efficiency when we make window repairs. We focus on getting the job done quickly and properly so that our customers can get on with their lives. If you have a cracked or smashed window, our team of experts will replace the broken glass panes and make your window look brand new again.
Oregon City Window Replacement
Some old or neglected windows are simply past the point of restoration or repair. Our seasoned window technicians have the knowledge and skills to replace any window. Not only that, but they can help you select the replacement windows that will best fit the look of your home. It is expensive to have your windows replaced, but the money you will save on your heating bills will eventually pay the windows, and then some. We have an awesome selection of energy-efficient windows that are great at trapping in heat and keeping out the cold. Contact us today or request a free quote!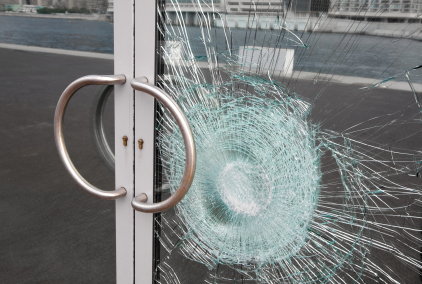 Oregon City Commercial Window Repair, Restoration & Replacement
At Clear Window Restorations, we are committed to providing the best commercial window repair Oregon City can offer. If the seals on your windows fail, then the appearance of your windows will suffer. Moisture will penetrate the damaged seal and condense on the inner layers of your windows, greatly decreasing visibility into or out of them. Our restoration service will promptly and safely extract any moisture trapped in your windows and will fully restore the seal to its original strength. This will increase the lifespan of your windows and return them to their original state. Also if you have experienced a break in or if a natural disaster has broken a window or glass door on your Oregon City commercial property give us a call we can come right out and fix that.