Hillsboro Window Restoration, Replacement & Repair
Hillsboro Window Restoration
At Clear Window Restorations, we are passionate about windows and window maintenance. If you think your windows need to be replaced, let us be the judge. Oftentimes we will be able to repair or restore older windows rather than replace them. Our restoration process is fast and extremely effective. If a window's seal fails, the visibility out of that window will gradually decrease over time. When we perform restorations on your windows, we restore them to their original clarity and rebuild the window seal so that it can withstand many more years of punishment.
Hillsboro Window Repair
With our many years of combined experience, our team of friendly and knowledgeable window specialists is poised to provide the best glass window repair Hillsboro has to offer. We are committed to maintaining the highest level of customer satisfaction. We make window repairs fast without neglecting quality. Whether your windows are smashed, have hardened mineral deposits growing on them, or if their seal has been damaged or destroyed, we are equipped to fix the problem. We offer 24 hour emergency service calls because we realize that no one plans on their windows breaking, it just happens.
Hillsboro Window Replacement
If your windows are outdated or unattractive, having them replaced can provide better energy efficiency in your home and can raise your home's property value. We are Hillsboro residential window replacement professionals, and our window replacement service is unrivaled. We have a wide selection of the best windows from the most popular manufacturers in the industry. We use only the highest quality windows that are both attractive to look at and are excellent at insulating. We will take your old windows out and install the new ones quickly and efficiently, and when we leave we will leave no trace of our presence. Contact us if you have questions, concerns or if you'd like to request a free quote!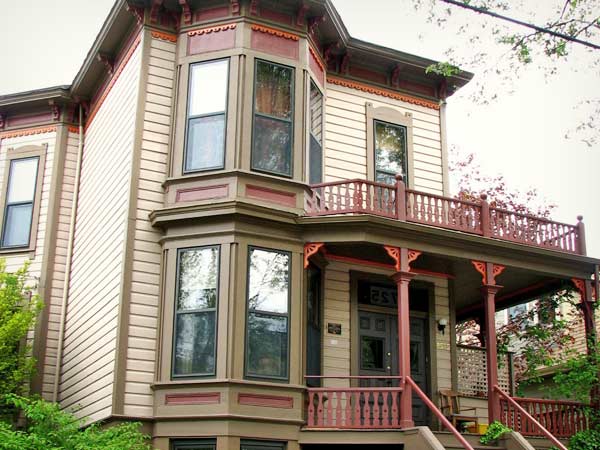 Hillsboro Commercial Window Repair, Replacement & Restoration
A business with cracked or smashed windows is a business that not many people are going to take seriously. We offer the fastest commercial glass window repair Hillsboro can offer. We will get your windows fixed and your business back in operation as fast as we possibly can. We will replace any missing or cracked glass panes with brand new ones, and we will leave the frame, sash, sill and other original window features unblemished. We swiftly return your windows to their original splendor at a very reasonable price.
We also offer commercial window restoration and replacement services. If you are considering commercial window replacement, don't hesitate to contact us. We will give you a free quote for your project.