Gresham Window Repair, Restoration & Replacement

The Gresham area is one of the largest growing cities in the Portland, Oregon metro area. With growth comes more buildings and more windows. We have been working in the Gresham area for a long time and we know the importance of having good quality windows for homes and for businesses. Good windows will save you money on heating & cooling, allow maximum light in during dreary winter months and they will be durable and long lasting. We install, repair and restore damaged or foggy windows in Gresham, Oregon and we take pride in the quality of work that we do. Give us a call today to see the Clear Window Restoration difference.
Gresham Window Repair
Got broken glass? We can fix that. Our trained window repair specialists will come out to your location and quickly board up or repair your broken window. We can either replace the entire window or simply replace the glass. Either way our Gresham Window Repair services are fast, affordable and reliable. If you have a skylight that is in need of repair or restoration we can handle that too. We have been working with skylights just about as long as we've been in business. In the northwest we can often get some pretty nasty wind storms which can drop heavy branches and debris on roofs and skylights causing damage to the seal that keeps those windows insulated and clear. We can come out and repair that damaged skylight instead of replacing it altogether saving you a lot of money and headache. Give us a call to learn more about our skylight repair & replacement services in Gresham, Oregon.
Gresham Window Replacement
Most often our clients  will call for window repair which replaces just the glass. However renovations and some window damage require full window replacement. If you are preparing for a home renovation or to sell your home you may be wondering about updating the look and feel of your windows. Our Window Replacement services improve energy efficiency which in turns increases savings. They also serve to modernize the look of your home and improve its value.
Gresham Window Restoration
If your windows are hard to see through, and no matter how much you try cleaning them they don't get any clearer, you most likely have moisture condensing inside of the glass panes in your windows.  Our Window Restoration service is exactly what you need.  We've been providing Window Restorations in Gresham since 2006, and our experts are ready to help.  We'll quickly remove the moisture from between your window panes, and clear out any fog or mold, leaving you with crystal clear windows you can be proud of.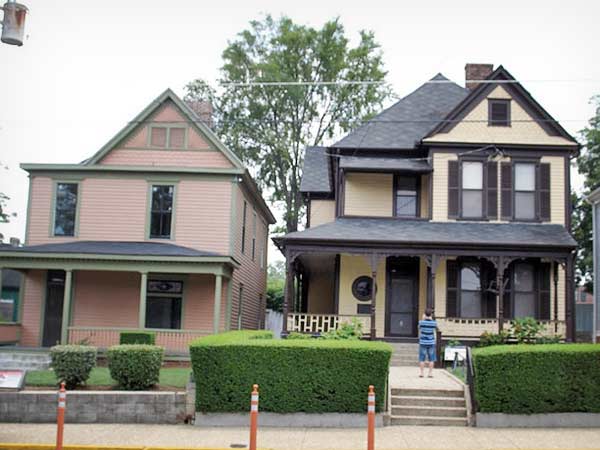 Contact us today to learn more about our Gresham Window Restoration, Replacement & Repair Services.
Gresham Commercial Window Restoration, Replacement & Repair
At Clear Window Restorations we are passionate about windows, and that passion is reflected in the quality work that we do. If your business has cloudy looking windows that you can hardly see through, you don't have to have them replaced. Our Gresham window restoration service can return your windows to their original splendor at a fraction of the cost of replacing them altogether. Using our dual valve system, we carefully get rid of all of the moisture inside of your windows. Once it is all gone, we reseal the window so that it stays clear for years.
Alternately, should you business' windows need repair or replacement- we would be happy to be of assistance. Contact us for a free quote.
Residential Window Repair Gresham
Our team of expert installers and technicians have experience restoring foggy/cloudy residential windows as well as repairing or replacing broken windows in the Gresham, Oregon area. Much like our commercial window repair service we are careful to not track in anything dirty into your house and we take great care in making sure the job is done right. Clear Window Restoration also takes pride in providing an excellent customer experience with all of our Gresham window repair services.